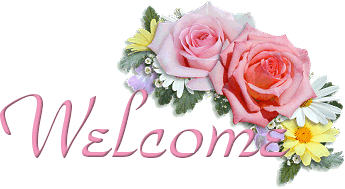 Oklahoma Hospitals
Past and Present
I started this page because I am searching for a hospital in Oklahoma
that was open in approx. 1890-1892 where my gr-gr-grandparents died of TB.
I started writing down information that I found
and thought someone else might could use this information also

This is a start to list hospitals in Oklahoma
It is in no way a complete list.
If you know of hospitals not on this list please send
me their names and addresses if you have them and city they are in.
Even if they have been torn down.
These are the ones I would really like to get documented as to their location
and any photo would be great to share also.

hospitals at genroots.net
Hospitals in Oklahoma
Both Open & Closed




Afton
Closed



Alfalfa
Closed



Anadarko
Anadarko Municipal Hospital



Atoka
Atoka Memorial Hospital;



Bethany
Closed



Boise City
Cimarron Memorial Hospital



Cheyenne
Roger Mills Memorial Hospital



Coalgate
Mary Hurley Health Center



Collinsville
Closed



Drumright
Drumright Memorial Hospital -
New one being built opens in 2005



Enid
Enid Regional Hospital closed in 1996.
Two other hospitals remain open in Enid.


Fort Sill
Station Hospital


Goodland
Goodland Mission - Est.1835
Established by Rev. Cyrus Kingsbury, Presbyterian Minister
Known as "The Apostle to the Choctaws

Goodland Childrens Orphanage- now known as:
Goodland Presbyterian Childrens Home



Guthrie
One hospital started in 1903 has had many names over the years
Here is a timeline as best I could put it together:
Methodist Hospital Abt 1906
Cimmeron Valley Wesley Hospital Abt 1931
Benedictine Hospital Abt 1948
Alvernon Hospital Abt 1964
Logan County Hospital Abt 1972


Healdton
Healdton Municipal Hospital



Hominy
Closed



Jay
Closed



Kingfisher
Kingfisher Regional Hospital



Lindsay
Closed



Marietta
Mercy Health Love County



Marlow
Closed



Moore
Moore Hospital - Closed
Currently used as the Moore Public Schools Administrative Offices
A new hospital currently being built - 2005



Mooreland
Closed



Nowata
Jane Phillips Nowata Health Center



Okarche
Closed


Oklahoma City
Baptist Memorial Hospital


Pawhuska
Pawhuska Hospital


Perry
Memorial Hospital


Prague
Prague Municipal Hospital



Pryor
Moots Osteopathic Hospital closed in 1989
Mayes County Medical Center remains open.



Sapulpa
St. John Hospital


Shattuck
Newman Memorial Hospital


Stroud
Closed due to damage sustained by May 3, 1999 tornadoes.
Community is attempting to re-open.


Talihina
Eastern Oklahoma State Sanitarium
Government Hospital
Talihina Sanitarium Hospital


Thomas
Closed



Tishomingo
Johnston Memorial Hospital


Tulsa
Morningside Hospital


Wakita
Closed



Watonga
Watonga Municipal Hospital



Waurika
Jefferson County Hospital



Waynoka
Closed




Wetumka
Closed in October 1998;
re-opened in November 1999
and converted to a 12-bed critical assess hospital in January 2000.
Wetumka General Hospital



Wewoka
Closed



Woodward
Woodward Memorial Hospital

City? Mayes County Medical Center



Hosted by Genroots.net ©2004-2005